Construction Of The Bathing Facility Toyenbadet In Oslo
Redevelopment of Norway's largest swimming facility
The old Tøyenbadet in Oslo has been demolished and the brand new indoor swimming pool facility is now a work in progress – with HAKI selected as the main shoring and scaffolding supplier. Tøyenbadet will become the biggest swimming pool facility in the country consisting of both indoor and outdoor pools alongside a multipurpose hall. With four pools and a large outdoor bathing area this facility will provide a great space for both education and leisure.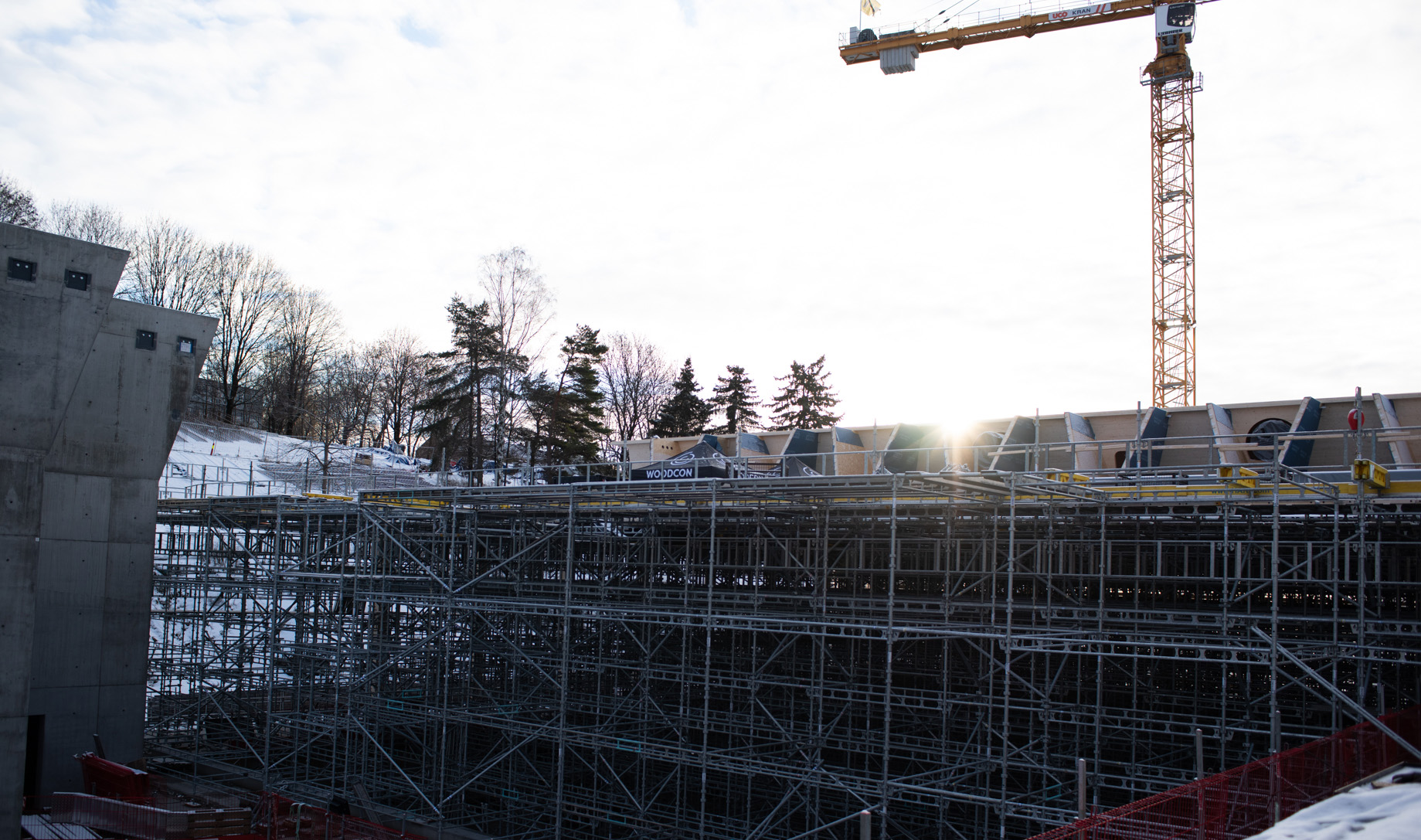 HAKI Universal Shoring supports the unique timber roof
An important piece of this puzzle is building the new architecturally spectacular bathhouse and HAKI are providing a complete shoring solution for the roof. The dramatic roof inside the new Tøyenbadet is going to be made from glued laminated timber (Glulam) which means the roof must be supported with the help of HAKI Universal shoring until it has dried and can support itself. As the roof weighs several hundred tons the planning of the shoring must be precise and it has taken fantastic collaboration to come up with multiple concepts and the best solution.
"We have benefited from being able to deliver digitised concepts with the assistance of HAKI Building Information Modelling (BIM). It helped us to be adaptable and have the ability to come up with different solutions quickly. Typically we build modular scaffolding and tailored access solutions, so erecting shoring to support a roof of this size and weight is an exciting challenge for us" says Dagfinn Mundal, Country Manager at HAKI Norway.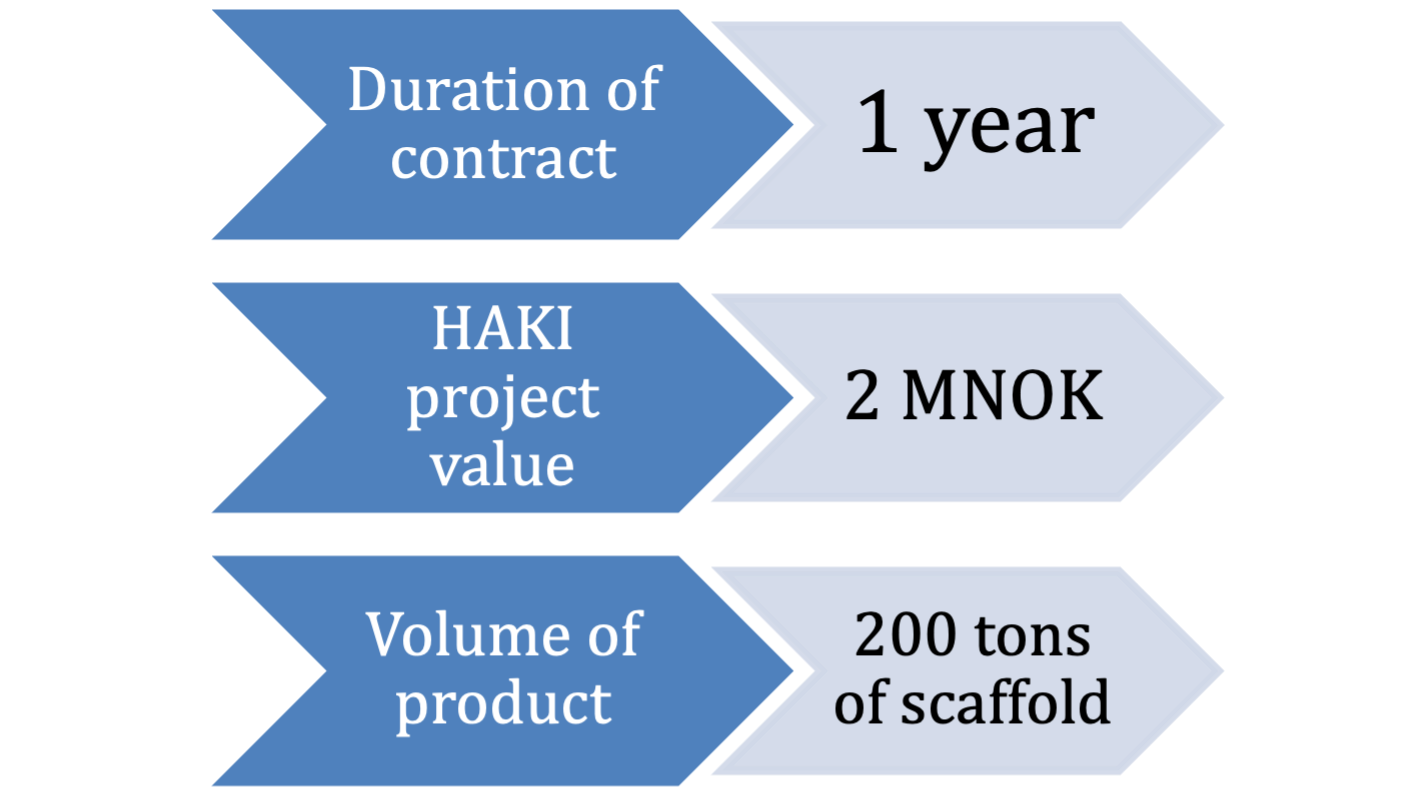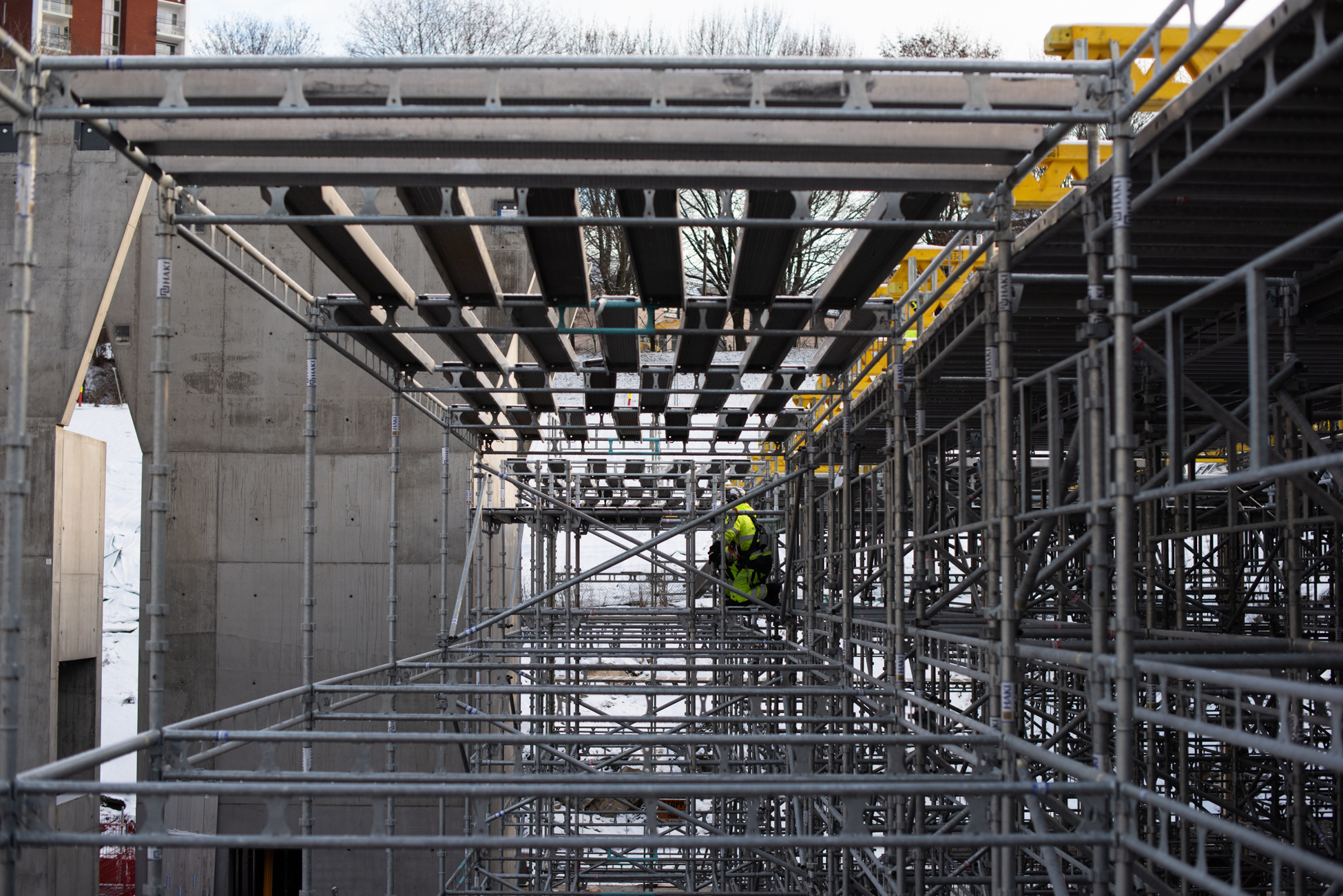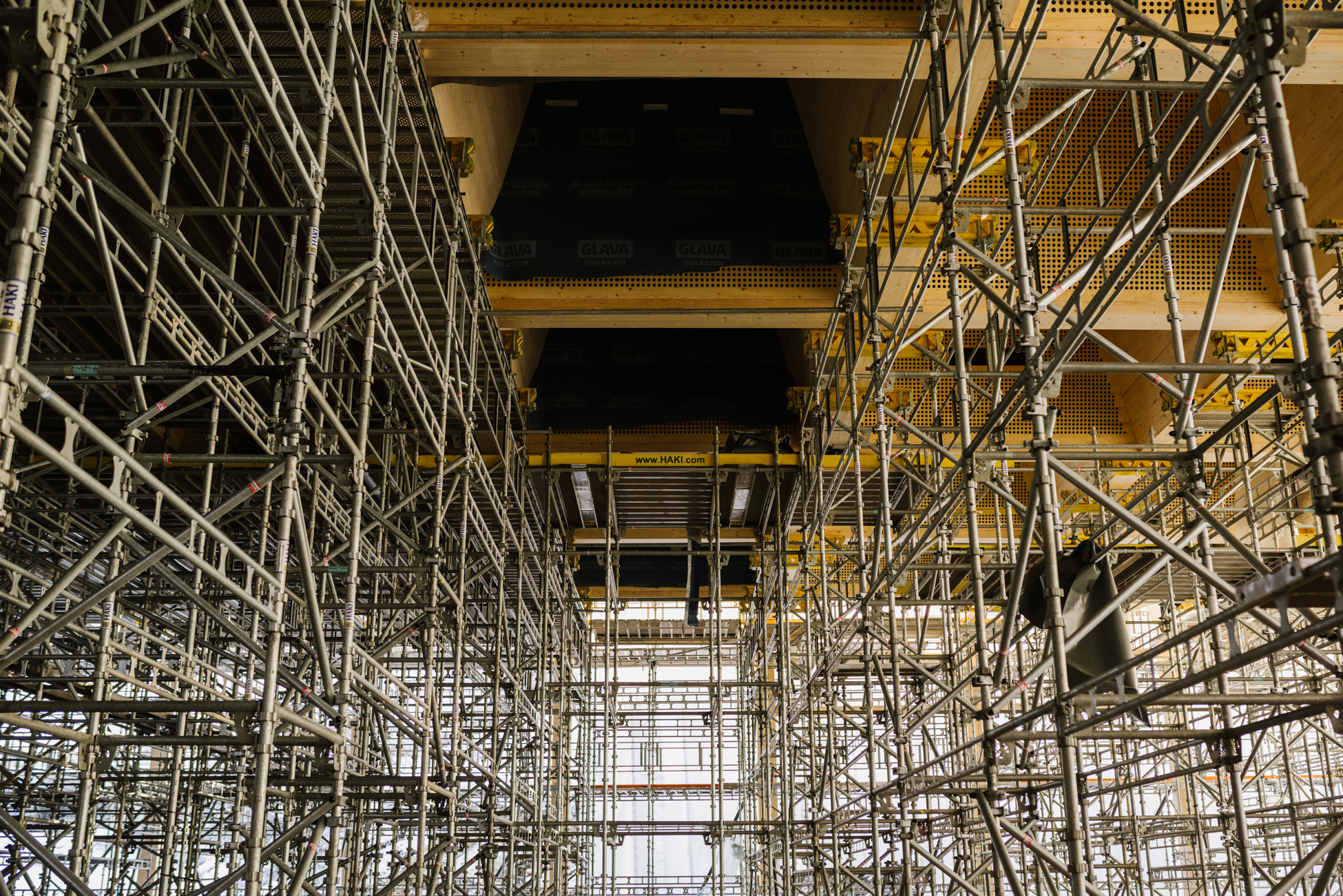 Collaboration, communication and flexibility have been success factors in the sales and planning process.
"We have kept in frequent contact with our customer MB Stillas as changes in the planning and construction process may occur. It's important to be updated on changes at the construction site to ensure that the conditions you have at each planning and delivery occasion are accurate, and the cooperation and communication with MB Stillas has been very good" says Patrik Lennartsson, project engineer at HAKI.
Partnership drives results
The HAKI team have worked in collaboration with multiple partners on this project including Woodcon, a leading Norwegian supplier of large wooden structures responsible for delivering and erecting the wooden roof and our customer MB Stillas to deliver the best possible solution.
"Being involved from the beginning has made the planning process easier which in the long run can save you time, material and money. This also applies to manufacturing and deliveries. It's important to have the right conditions to calculate properly and make correct stage divisions. A project like Tøyenbadet demands a significant amount of material and the planning of purchasing must be precise. Being at the forefront of production, it's easier to maximize transportation which is advantageous both regarding the environment and expenses" says Patrik.
Kristian Borud, CEO at MB Stillas, comments on the collaboration:
"HAKI have been a crucial partner in order to present the best solutions for our customer. Through close tripartite collaboration with HAKI and AF Gruppen, we came up with good and cost-effective solutions. Our BIM technicians have collaborated closely across the companies, which has given us security in terms of HSE (Health, Safety and Environment), quality, solutions and finances".
AF Gruppen, the third largest civil engineering and construction company in Norway, are responsible for all building-related work on this project. As a part of this iconic project they have created a new school visitor centre on site to encourage young people to choose construction and civil engineering careers.
The new Tøyenbadet is expected to be completed in 2024.
Image: Asplan Viak